Fathered by World Champion, PATELLA CERTIFIED CLEAR, many generations World GrandChampions Pedigree, Teddy bear/doll faces, extra long silk coat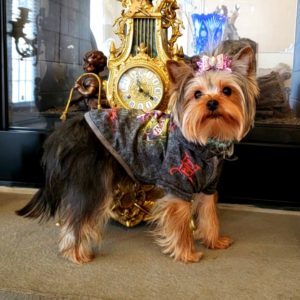 SOLD
Hipster – Male
Born 03-30-21
Hipster – Male – projected possible weight as adult 5.5-6 lbs: SOLD
Both mother and father have International FCI Patella Luxation clear certificates, with results normal/normal. Both parents are legally certified for breeding by a licensed international FCI judge.
Father Pearlfect Reconnect is show rated excellent, International FCI CAC GrandChampion Title holder, Patella certified clear. The mother is Patella certified clear, she has Official breed survey as especially recommended for breeding.
Puppies come with International FCI certified pedigree/registration papers, AKC registrations are available on request.
Pick up in Virginia. Delivery is available for an additional charge starting at $500 and up depending on distance.
Our puppies have amazing temperament – playful, energetic, very sweet, and affectionate towards humans. Our puppies are used to interacting with very large dogs such as German Shepherds. Our puppies are raised in our home with our family surrounded by constant love and attention, and are being spoiled every day. Our puppies follow an organic, home cooked diet.
Puppies go to their new families with a written bill of health after full vet examination by pediatrician. Vaccinated and treated for all parasites prevention per health care schedule for growing puppies. Puppies are microchipped.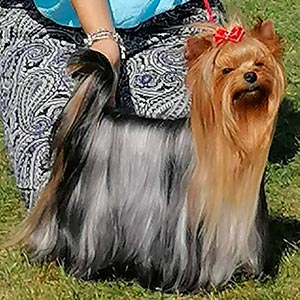 Dad
World Champion, PATELLA CERTIFIED CLEAR, many generations World GrandChampions Pedigree, International FCI patella clear certificate